Experience the TechLink Difference
MORE THAN A DECADE OF DEPLOYING INNOVATIVE TECHNOLOGY ACROSS
THE ENTIRE UNITED STATES AND CANADA
We bring expert installers, innovative technologies, deep integrations, and exceptional project
management together for a successful deployment-every time.
Your trusted team for IT projects across North America
With a robust team of engineers, we design, deploy, and manage a variety of IT related projects.
Whether you need a single site install or a national roll out with thousands of sites and multiple
hardware components, TechLink has you covered.
Real-time collaboration for more efficient
installation and a higher-quality end result
We don't just install technology solutions. We leverage best-in-class technology
to ensure that your project and our nationwide team of installers are in sync every step of the way.
With real-time information, collaborative communication, and instant document and photo sharing,
our mobile app and web portal keep your project moving 24/7.
Real Time
Data Transfers
Track Techs
In Field
Real Time
Capability
Nationwide
Capability
Upload Work
Order 24/7
Beyond just a technical installation team
We add value to our clients by reducing operating costs and improving customer experience
through innovation. By focusing on the adoption of best technology available, we ensure all jobs
exceed customer expectations and are completed on time and on budget.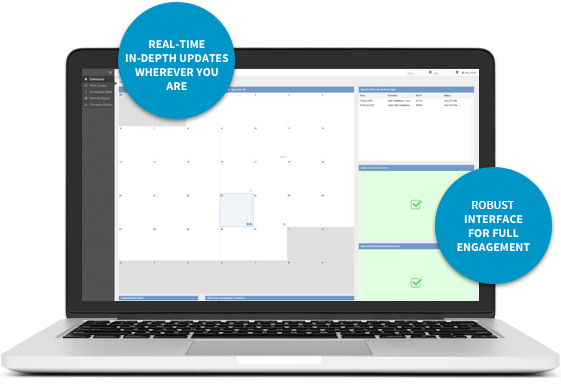 Delivering information in real time
One of the most important aspects of any project is access to real-time
information. From site visits and inspections to communications and document uploads, the SIMPL portal gives you instant visibility into the status of the project so you always know what's happening.
Our unique interface keeps everyone fully-engaged throughout the life of the project. The portal provides in-depth updates and reporting for maximum accountability. The customizable interface keeps everyone fully-engaged throughout the life of the project, resulting in a successful deployment and complete transparency and accountability from beginning to end.
The power of mobility
The MOBI app puts the power of flexibility of the SIMPL portal into the palm
of the your hand. This feature-rich and flexible app is seamlessly integrated with the portal so that both technicians and clients can have the power of the portal on-site via their mobile phone or tablet.
By empowering technicians with mobile access, your project is updated before the technician leaves the job site, cutting down the lag time of communication updates and reporting.
We go above and beyond
Our team of highly-qualified project managers work with you and the technicians
to ensure that every aspect of the project goes smoothly. From the first conversation during the pre-deployment stage until the installation is complete, your project management team pays attention to every detail regarding your project.
But it doesn't stop there. Even after your project is installed, your project management team continues to oversee any needed repairs, technical upgrades, or ongoing service to the installation. We're so confident in our process, we guarantee your satisfaction.
Wherever you need us
Our professional installers network is comprised of the most qualified technicians throughout North America and Canada. We provide service to any location, no matter how remote or challenging. From Alaska to Key West and Puerto Rico, we have technicians available to expertly complete your installation or handle your service call.
We are constantly building, training, and educating our network of installers to make sure that we have the expertise and availability you need no matter what the project requires.
Customized technology solutions
We're not just another installation company. Through our development team,
we are able to bring together people, processes, and technology through the automation of software delivery. From on-prem software to mobile apps, we have the expertise to deliver!
Our team of developers and designers can help you with web development, software development, and mobile application development that keeps your business agile and productive.
Ready to change things up?
Find out how we can make your installation as cost effective and efficient as possible.
Contact Us
The numbers add up
Join the club of over 300,000 satisfied TechLink customers
120,000+
Successful Installations
99.9%
Success Rate
3,000+
Technicians
250+
Electricians
3 Years
On Inc 5000'
s

Fastest Growing Companies List
I Love TechLink!
"What I like about Techlink is the relationships I've established with the Project Managers who have been immensely helpful in getting technicians on short notice and with specific skill sets. In other words, they have saved the day a number of times. I find Techlink responsive, professional and exhibit a sense of caring when it comes to challenges that come up from time to time. Techlink is my preferred provider of dispatches and feel they are part of our team. I love Techlink!"
Datacom Customer| 2018
Great Job!
"Thank you for your help with this project, overall it was a success! The client has reached out praising your tech and his ability to go above and beyond which is exactly what my team would have done and what we are looking for with an install team! I am glad to see a company that is willing to put forth the same effort as us on these installs. Again, great job on this! I look forward to our continued relationship on jobs in our future!"
Digital Signage Customer| 2018
Looking Forward to Working With Them Again!
"Just finished using TechLink for our first project- nothing but good things to say about Teresa, Andrew and the team. Looking forward to rolling it out for our VOIP installs across the Southwest."
Datacom Customer| 2018
Thanks So Much!
"Thanks a billion guys. I think I will tell my leadership working with you all, this was the best decision they made since hiring me."
Digital Signage Customer| 2018
Keep Up the Great Work!
"Another great implementation. Being new to the company I am really impressed with your group so far. The project updates are great, the tech's are arriving on time, are knowledgeable and professional. Keep up the great work and I truly appreciate your group's efforts."
Datacom Customer| 2018